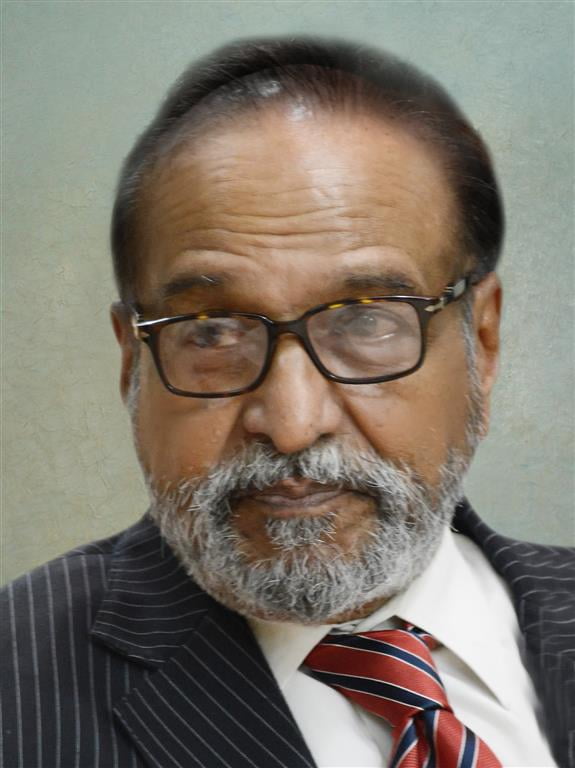 Dr.Syed Tariq Sohail,
(Born on 1st June 1943)
Dr. Syed Tariq Sohail, MBBS, DPM, MRCPsych is a psychiatrist. He graduated from Dow Medical College (1965). He proceeded to the UK and worked in several outstanding Psychiatric Institutions. Obtained Diploma in Psychological Medicine from University of London in 1969 and M.R.C.Psych from Royal College Psychiatrists of England in 1972. He returned to Pakistan to serve despite handsome job offers in London and New York. He was appointed to the faculty of Dow Medical College in 1972. In 1975 to found the Medicare Hospital one of the first Private Hospitals in Pakistan.
Education at Sohail University gives you the edge to involve yourself with a passionate faculty who are at the forefront of research and are distinguished leaders in their respective fields. This is complemented by a professional industry-oriented curriculum offering internationally recognized academic qualifications designed to produce an innovative breed of professionals ready to take up national and international challenges.
His social concerns made him take an interest in politics as they related to medical care. As advisor to the Ministry of Health in 1988-1991 he chaired the drafting committee of the National Health Policy and initiated many reforms and represented the Government of Pakistan in negotiations with the World Bank, making a successful case for the support in the social sector at the Pakistan Consortium meeting at Paris in May 1989 & 1990, also led the Pakistan delegation to the World Health Assembly in 1989 & 90 and at the UNICEF Board Meeting in 1990.
Chairman & CEO of Medicare Hospital 1975 – present
Chairman National Health Policy Draft Committee 1988-1990
Advisor to the Ministry of Health Government of Pakistan 1988-1990
Advisor to the Ministry of Population Government of Pakistan 1988-1990
Founder & CEO Pharmax Fair Price Pharmacy – A national chain of Pharmacies 1993-1996
Chairman S. M. Sohail Trust 1996 – present
Chairman Jinnah Medical College Board of Governors 1998 – present
President, Pakistan Association of Private Medical Institutions (PAMI) 2016 – present
Chancellor Sohail University 2018 – present