Introduction
Academic Calender
Introduction
FACULTY OF BASIC & APPLIED SCIENCES
The Faculty of Basic & Applied Sciences welcomes students, staff, parents, guardians and well-wishers to our webpage. The Faculty is one of the foundation faculty of Sohail University. The accumulated wisdom of the human race is largely based on science, which has formed the foundation of modern civilization and continues to expand our understanding of nature. The Faculty lays importance to both, academic foundation and applications of science and technology. Few of the exclusive features of initiating academic journey at the Faculty of Basic & Applied Sciences are:
Enabling environment to achieve international research publications
Mentorship by PhD faculty, qualified from some of the best universities of the globe, with track record of research and academics
Establishment of research facilities at par with International standards
Provision of specialized courses for commercial application of the degree programs
Development of MOU's with national & international academic institutions, health establishments, biotechnology & pharmaceutical companies.
The Faculty of Basic & Applied Sciences has nine BS Programs in the subjects of Molecular Biology, Biotechnology, Biochemistry, Medical Technology Clinical Laboratory Sciences, Medical Technology in Radiology, Medical Technology in Surgery, Medical Technology in Anaesthesia & Critical Care Sciences, Medical Technology in Cardiovascular Sciences and Medical Technology in Dental Hygiene and Technology
The Faculty has accomplished another milestone by initiating its postgraduate programs including MS, MPhil & PhD (PhD NOC awaited) in Molecular Biology & Biotechnology, MS, MPhil & PhD in Biochemistry. All academic programs of the Faculty are approved by Higher Education Commission of Pakistan. By adhering to the tradition of excellence, we will continue to pursue educational and research advances for the sustainable development of human society.
Message by Dean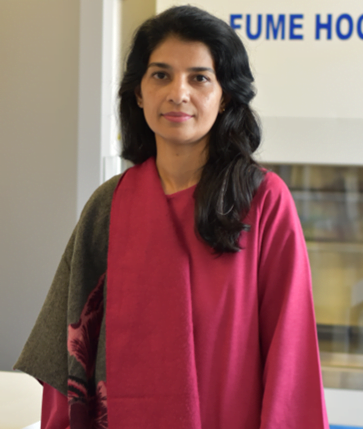 Academic Calender